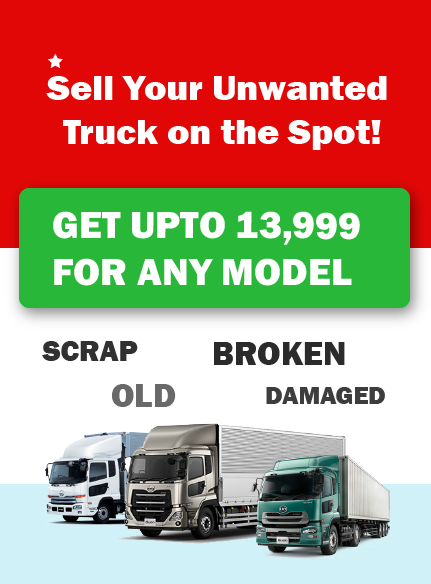 keyboard_arrow_leftPrevious
Check Nowkeyboard_arrow_right
UD Truck Wreckers Melbourne
We at UD Truck Wreckers Melbourne can give you the fastest, most convenient, easiest, and most reliable service for selling Nissan UD trucks on the same day. We have been in unwanted Nissan Ud truck-buying dealerships and the wrecking industry for more than a decade now. And we provide great customer service which is why we have a number of loyal customers that we take pride in. If you are looking for UD truck wreckers in the Melbourne, Geelong or Ballarat city area, then you can be sure that you have someone to rely on.
UD trucks have been around in the Australian market since 1973. However, all truck owners know that every vehicle has a life cycle. It is imperative that a vehicle once it is wrecked or totally damaged needs to be put somewhere where it can be dismantled as part of our responsibility with the auto recycling process and for the safety of our roads. UD Nissan trucks are no exception and this can drive owners to sell their junk, wrecked, used or old UD trucks for cash. And we provide a platform where you can get all while selling and removing your scrap trucks.
Why Choose UD Truck Dismantlers
In fact, we are Nissan truck dismantlers in Melbourne. We wreck and dismantle UD trucks for different purposes. Which includes selling parts, engines, transmissions, and scrap metal. We are licensed and regular truck dismantlers in Melbourne. So, you must be peace of mind that you are dealing with an authorized UD truck dismantler company. So, if your truck is too much old, junk, scrap or unwanted. Then don't worry your cash is ready and you are one call away from removing your UD truck in Melbourne. Get Cash for Trucks in Melbourne instantly with No major paperwork involved.
Sell UD Truck Today
Selling your UD trucks with us is very simple and free. We have made it so fast and easy because we are a firm believer that customers should always come first. This is why the processing of selling your old, damaged, or unwanted UD truck is as easy as 1 – 2 – 3!
Call our friendly evaluation team or fill out our online form – provide us with all the necessary details of your UD truck such as the following: age, year, model, and mechanical issues.
We will give you a completely free evaluation or non-obligatory quote for the value of your UD truck – in fact, we can pay top dollar cash for trucks as much as $10,999 for your old UD truck.
Once in agreement, we will come down to your location after deciding your feasible pickup date and give you the cash instantly and remove old, unused, damaged or wrecked UD trucks from your place to our collection center.
Cash for UD Trucks in Melbourne
We pay cash and wreck old and new trucks for their parts – engines and scrap metals. This is why you can sell your old, used, unwanted or damaged UD truck to us and you can get cash for it.
While some old UD truck buyers promise that they will give top cash for your old unwanted vehicle they sometimes offer free pick up or removal service conditionally. But here at UD Truck Wreckers Melbourne, we will provide you with the convenience of getting rid of your old UD truck by selling it to us and we will pay cash for your old UD truck no matter what the condition is – old, used, damaged, unwanted, wrecked or scrap. Not only that we will also process the transfer of all paperwork to remove your truck from your location anywhere in the Melbourne area and its suburbs.
Why Nissan UD Truck Wreckers/Buyers?
There is no reason why you should spend too much money on repair or spare parts expenses. There is also no reason why you should waste away precious space in your garage or driveway when you can use it for other purposes – when in fact, you can get cash of up to $10,999 when you sell your UD truck to us. So call us now and let UD Truck Wreckers Melbourne provide you with the ultimate solution.
Free UD truck removal service includes free pick up, removal, towing, and documentation of UD from your location to our collection center.
Other Make Wreckers in Melbourne Victoria
Heavy Duty Truck CV Wreckers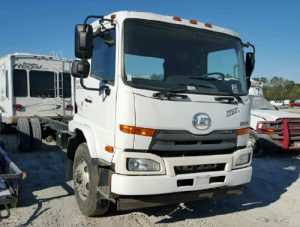 Here are just some of the UD truck models that you can sell to us and we will pay cash for it
UD | UD / Excavator | UD CKA 290 | UD CPB 87 | UD CW450 Crane Borer | UD MK 11 250 | UD MK 150 Refrigeration/ Freezer Pantech 8.5Tonne Truck | UD MK 180 | UD MK 180 Turbo |UD PKK220 Palfinger PK9501 Complied till 9 Month 2019 | UD PK265